Fill out the form below to arrange a free no obligation consultation
At Bells Accountants, you're our business partner, not our client.
"Everybody is a genius. But if you judge a fish by its ability to climb a tree, it will live its whole life believing that it is stupid."
– Albert Einstein,
Theoretical Physicist,
1879-1955
You will have the typical picture of an accountant in your head – a grey man in a grey suit who baffles you with numbers and balance sheets. He'll take away your invoices, bills and receipts and within a few weeks will return, no doubt having done his job efficiently and reduced your tax liabilities, but also with a sizeable invoice of his own!
Here at Bells Accountants in Kent we like to take a different approach. Our approach is just as professional and just as focused on saving you money, but in addition, we work with every client on a personal, tailored level. We pride ourselves on our understanding of how each client likes to think about their business. You may want a detailed analysis of your accounting affairs, or you may prefer a general overview. Our bespoke service will reflect your individual needs.
CONNECTING WITH
YOUR
BUSINESS
We believe the best way to work with our business partners is to make a real connection with them and it's our approachability that serves our clients well. We will keep you fully informed of how your business's finances are progressing and make sure you know well in advance if there are any deadlines we need to work towards. This relationship works both ways of course, and we're only ever a phone call away should you need to contact us. The best part is that all this advice and communication is included within your fixed-fee agreement – you will never get a surprise bill from us! Our current clients say we're just like an extension of their own businesses – hear from one of them:
As a client of Bells you will find our dedicated team to be friendly, helpful and able to provide you with a clear and precise understanding of your company's finances. Based on our knowledge of business and the understanding we have of our clients, we can advise on the best and most appropriate accounting software to use. You will find that at Bells Accountants our flexibility means we will never insist that you use any one particular piece of accountancy software.
ACCOUNTANCY SOFTWARE
If you would like advice on which software package would work for you, we will look at all your requirements and make suggestions based on the functionality you need. We can then provide all the necessary training to get started, or we can take over your bookkeeping function for you.
We are experts in using the following systems:
We can assist you in setting up any of the above systems, switch your current system to another, more user-friendly one, or indeed help you to streamline and get the most useful information out of the system you are currently using.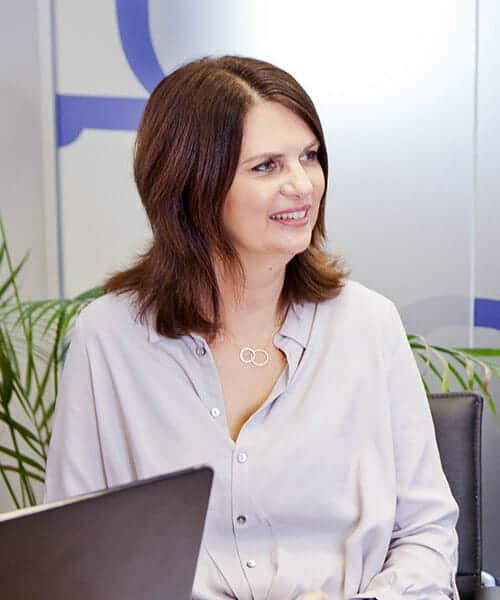 It's our aim to make your business become more tax efficient and to help you with the really important aspects of company finances, such as keeping as much money as you can in your own pockets and out of the taxman's hands.
We like to offer our business partners the entire end-to-end deal wherever possible. This includes complete bookkeeping services. The more we know about the financial processes of your business, the better placed we will be to streamline your systems and to help you understand where you can make the best savings.
This means we work with you on a regular basis throughout the year, a much less stressful, proactive approach than the annual dread of HMRC deadlines.
By having this unique level of access to your accounts, you'll be able to achieve both quick wins and long-term goals that will really help your business to flourish. We're not just here to crunch the numbers.
As a business owner you'll want to spend as much time as possible doing what you do best – running your business. Dealing with your accounts takes you away from the day-to-day running of your company, and may see you suffer hassles and headaches that you could well do without. With us you'll be able to keep on top of your liabilities and meet all the deadlines you need to meet so you don't have to lose a moment's sleep over them, and you'll never need to face those dreaded penalties when those deadlines go sliding by. You'll also be assured that should you face a revenue investigation, the books for your business, as completed by us, will be fully compliant.
We're here to save you both time and money. We keep our fees very reasonable and you'll find the cost of our services to be extremely competitive. You'll pay a fixed fee for your services, so you'll know exactly how much you are paying over the course of the year. These fees can also be spread evenly throughout the year at no additional cost. We never issue additional time-based bills as we want you to communicate with us as much as possible so that we can give you the best advice we can. Remember that your accountancy fees are also tax deductible!
Looking for an

accountant in Kent?
Here at Bells Accountants, we offer the complete package when it comes to your company's accounts. We'll keep your books in a manner that is both extremely efficient and fully compliant. For fixed-fee accountancy with bookkeeping and expert financial and taxation advice included, contact us HERE or via email at .