COMPLETE ACCOUNTANCY SERVICE
Fill out the form below to arrange a free no obligation consultation
At Bells Accountants in Kent
we have engaged with hundreds of business owners.
This means we've grown to understand what makes a great relationship between an accountancy practice and its clients.
COMMUNICATION
This is, in our opinion, the number one value which is vital to maintaining an excellent relationship between an accountant and a business owner. We want you to involve us in every aspect of the day-to-day running of your business.
The more we build up a clear picture of your plans and business targets, the more we'll be able to help you achieve precisely what you are seeking to achieve. If you are looking to make any kind of important decision, such as applying for finance or investing in a business asset, call us!
We're friendly, and nothing is too much trouble – this is what our current clients say, and we fully intend to keep it this way.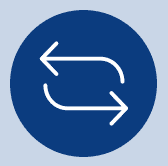 FREE SWITCH-OVER SERVICE
Discover just how easy it is to switch accountants.
ADVICE
You are obviously an expert in your business niche, but the chances are you may have only ever run a single business. Well, we've been involved with hundreds! Our experience, coupled with our unique position to be able to see inside your business from the outside, puts us in the best place possible to provide you with many valuable insights on how you might go about improving the way you manage your finances.
NETWORKING
As well as improving your business, we may be able to bring new business to you. We have many clients across countless business sectors, and if we feel we can help your business by recommending your services to any of our clients then, with your permission of course, we would be very happy to do so.
COMPLIANCE
You may find that you become lost in the day-to-day affairs of running your business and that your tax considerations often seem to take a back seat. Before you know it, you've missed an important deadline and you're facing penalties. Place your accounts in our hands and there's no danger of this.
FEEDBACK
We have years of accounting experience at your disposal. To welcome Bells Accountants on board, please email us at or fill out our online form HERE.
Q: How can I make the most of my accountant?
A: If you are not happy with your current accountant it is very easy to switch to us here at Bells, but whether you use us or another accountant please bear in mind the following:
Utilise free consultations. Most accountants will provide at least one free consultation to find out about your requirements – make the most of this and ask away.
Get a second opinion. If you are not 100% confident about any advice you have been given, check it with another professional.
Find an accountant that you can talk to. Approachability and free communication are key to a good working relationship.
Prepare for meetings. Ideally write an agenda, but if you don't have time for that at least note down the questions you would like answered so you don't forget anything.
Organise your paperwork. Make sure all the documentation you need to give your accountant is in one place, even if it's in a shoe box! It speeds everything up considerably when it comes to your year end and saves you time searching for important documents later.
Brief us properly on questions and ask for further explanation if necessary. When asking us a question make sure you include as much information as possible on your circumstances so that we are fully informed and can advise you as best we can. If you don't understand the response, ask again for clarification. There is no shame in wanting to fully understand an answer you have been given. After all, we would struggle to do your job so we don't expect you to know how to do ours, that's what you pay us for!
Never be afraid to ask and keep talking to us. Keep us posted as much as you can about your dreams and business aspirations and involve us in as many business decisions as you can. We can only properly advise you if we are aware of what is going on with your business and what direction you are going in. In particular, if you are looking to invest in a major new asset or take on a new member of staff, there are good and bad times to do this, so let us help you decide whether now is the right time.
Q: Do I need an accountant or a bookkeeper?
It is not a legal requirement for an accountant or bookkeeper to file any of your statutory documents, but when considering doing it yourself we would ask you to think about the following:
Recognise your strengths and focus on what makes you money.
Understand that the limitations to your knowledge will cost you money in both the lost value of your time and in actual tax paid.
Remember that accountancy fees are tax deductible.