Fill out the form below to arrange a free no obligation consultation
Meet the people behind Bells Accountants – the people who allow us to stand out from the crowd and offer an exemplary service to every single customer.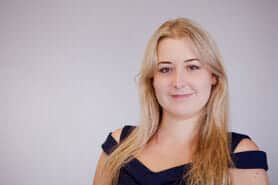 JOANNE
Managing Director
I started Bells Accountants over 15 years ago, building a 4 practice business with over 35 staff through organic growth and acquisitions.  I find assisting business owners to grow their companies hugely satisfying. Through my consultancy business I translate the story that the numbers tell, helping business owners make profitable decisions.  I am proud to have won Kent Best Woman in Business and Top 50 Women In Finance globally.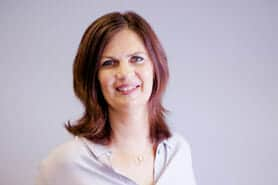 HELEN
Senior Partner
As senior partner I generally oversee all practice managers and accountants. I also take responsibility for preparing and reviewing company accounts and tax returns and preparing personal tax returns. I enjoy the variety of working with clients as well as with the rest of the team. I'd say there's no such thing as a typical day in this industry, you have to be willing to go with the flow.
I completed an Accountancy degree in 1992, and I am Association of Chartered Accountants (ACA) qualified as well. I worked for 3 accountancy firms of varying sizes after completing my degree, including a Top 10 practice in London. I joined Bells in 2014 and I never intend to leave!
Outside of work you might find me at the theatre or attending a Pilates class. I also love pottery – look around next time you're in the office, you might just spot one or two of my artworks.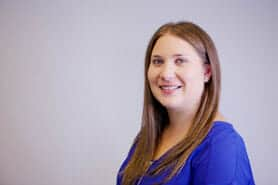 LOUISE
Practice Manager
My main duties at Bells include managing a portfolio of clients, preparing company accounts, corporation tax returns, CIS returns, personal tax returns and liaising with HMRC. My role is very varied, but one thing always stays the same – a good cup of coffee to start the morning!
I am now recognised as a fellow of the Association of Chartered Certified Accountants and the Association of Accounting Technicians. I started working at Bells after an opportunity for a new accountant opened up within the company. I had actually met Joanne Bell before I even became qualified and was working as a junior accounts clerk! It's a great role for me, and I love helping clients to grow a successful business.
Outside of work I enjoy going to the theatre and cinema or having a few drinks with friends.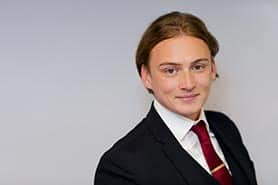 TOBY
Practice Manager
I enjoy working with a variety of clients and industries and building a great working relationship with them. I pride myself on my attention to detail, office banter, being proactive and always looking for ways to improve.
I'm fully qualified with the Association of Accounting Technicians and currently studying towards being qualified with the Association of Chartered Certified Accountants. I'm also a Xero Certified Advisor and a member of the Institute Of Certified Bookkeepers. I also won the Christmas jumper competition!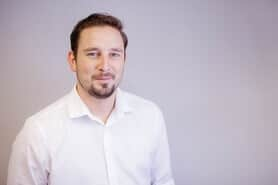 STEVE
Client Manager
My main duties at Bells include managing a portfolio of clients, preparing company accounts, corporation tax returns, personal tax return. I am qualified with the Association of Accounting Technicians after stumbling into a career in accountancy. I have worked in this field for most of my life now, and I really enjoy the industry. It's never easy blowing your own trumpet, so I asked my colleague Helen what skills I have that make me particularly good at my job. She replied with "all manner of things". Thanks Helen. Very specific. Outside of work my main hobby is travel. I love seeing new places all over the world, but my favourite place is the USA.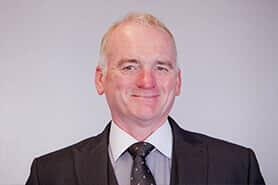 IAN
Business Support Manager
My role involves ensuring clients receive the best service possible and supporting my colleagues to deliver this. My day starts with my first cup of tea in peace, then it all starts to get busier as the phone starts to ring…
I have over 40 years of working in the accounting environment, beginning life as a Trainee Accountant.  Having worked in a range of industries, dealing with corporate clients as well as individuals, I can boast a broad spectrum of experience from start-up through to closing down or disposal of a business and most things in between. This stands me in good stead to support my colleagues and assist clients when something out of the ordinary crosses the desk.
I enjoy working at Omer as I work with good people, both colleagues and clients. We've got a great team across our offices and it wouldn't be the first time we have referred to ourselves as being family rather than colleagues.
When I'm not sitting at my desk I like to keep active. When injury cut short my rugby-playing days I trained as a SCUBA-diving instructor, and after diving for many years I now enjoy walking as a pastime. See the trend of slowing with age?!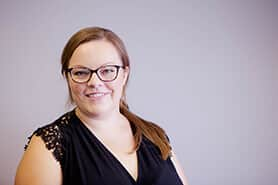 SAMANTHA
Senior Bookkeeper
It is my responsibility to lead the bookkeeping team at Chislehurst, manage workloads & make sure clients' bookkeeping is kept up to date and accurate in a timely manner.
I came into accounts straight from college and started working in central London within the insurance industry. I then came to work for Bells in 2014. I love working with clients from many different trades – it always keeps things interesting!
When I'm not in the office, you'll probably find me spending time with my dogs. I'm a dog fanatic! If I'm not out training with my hounds, I will probably have my head in a book about canine behaviour.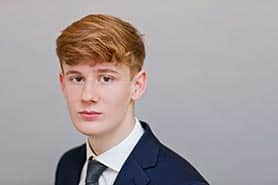 JOSH
Accounts Assistant and Bookkeeper
I'm responsible for ensuring that my clients' bookkeeping is accurate and up to date, and for preparing management accounts that they can use to track the progress of their business. My role is hugely varied, and no two days are ever the same due to the range of different client requirements that I work towards.
I joined the industry as soon as I left school, starting as an accounts assistant at a solicitors. Once I realised how much I enjoyed the balance between interacting with clients and working independently, I decided to develop my skills by working towards my AAT qualification. I joined Bells in 2021 and have successfully settled into our team ever since.
Outside of work I enjoy spending time with family and meeting up with friends.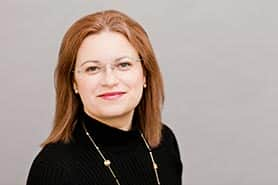 NELA
Bookkeeper
Working at Bells, I'm responsible for preparing VAT returns and using software to offer bookkeeping services to our clients. A typical day is numbers, numbers, numbers broken up by coffee and emails! I'm accurate, patient and dedicated to the job meaning I can make sure my clients are happy.
I graduated from university in 2004 after studying Economics and have been working in accountancy ever since, with an ACCA Diploma in Accounting and Business (RQF level 4). I love working with numbers as they keep my brain sharp – sudoku doesn't cut it anymore! Did you know, that 'bookkeeping' is the only term in the English language with three sets of double letters arranged together? You could fry your brain trying to think of any others, I've tried.
The day to day life at Bells is always different and my interaction with customers keeps me on my toes. When I'm not crunching the numbers with colleagues, I love socialising with my friends in Bromley or spending quality time with family.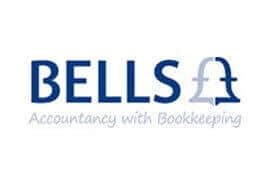 SAM W
Bookkeeper
I'm responsible for making sure that my clients' bookkeeping, CIS, VAT returns and management accounts are up to date and accurate. I am precise, hardworking and pride myself on attention to detail, these are aspects which are crucial to my role.
I joined the team in 2022 and I feel like I have been here forever! I love the team I work with and our social events!
Outside of work you will usually find me shopping, reading, socialising and traveling.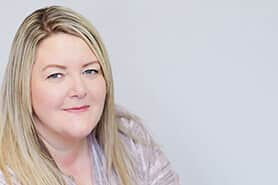 EMMA
Administration Manager
When I'm not in the office I often enjoy days out with my husband, Prosecco with my friends and seeing my family. I manage all the admin tasks in the office, assisting our accountants and wider team ensuring the smooth running of our office. I also answer client queries, you may have had an email or two from me!
I worked in financial services for 19 years before joining Bells in April 2019. I love working with such a friendly team, we love going out for lunches and our office parties are always fun!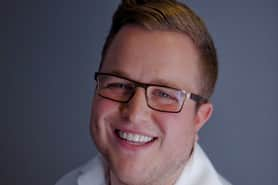 BEN
Personal Assistant/Office Manager
My role is very varied and mainly entails taking the day-to-day stress away from our senior client manager Steve (I'm pretty confident I can read his mind by now), maintaining the office, assisting with social media posts & not forgetting planning the office social nights out – A few key skills to have within my role is being organised, good time management and good attention to detail, which I'm glad to say I tick all the boxes of!
A typical day for me is busy, busy, busy…but I enjoy liaising with clients on a daily basis and building up a relationship with them. I love the team I work with and we have some excellent get togethers – The monthly office night out is a favourite of mine, where we all get a chance to let our hair down!
Outside of work I enjoy socialising, cooking, gardening & travelling.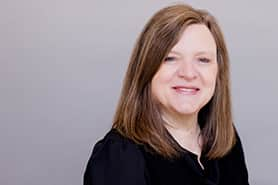 DAWN
Administrator
I joined the team in 2022. I work within the Administration team and enjoy the proactive nature of the role dealing with client enquiries, answering the telephone, maintaining customer records & day to day administrative tasks. I love working with such a friendly team & very much enjoy the social nights out! I joined the industry back in 1984 working for an overseas bank at their London Head Office.
In my spare time I enjoy socialising with family and friends.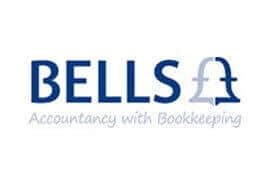 DAWN
Payroll Manager
I have now worked for Bells for 4 years, I'm responsible for managing the Payroll Department ensuring all the payrolls are processed correctly and in a timely manner. I enjoy working alongside my clients to ensure they have the best service from Bells.
Prior to joining Bells my payroll career spanned 21 years working for two companies that dealt with large PAYE Payrolls and moving to Bells has given the opportunity to learn and develop in client payrolls.
I enjoy socialising with my friends, going to the cinema, enjoying all types of films especially Marvel and Disney and spending quality time with my family.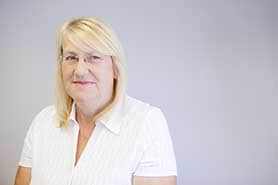 ALICIA
Finance Manager
I'm responsible for company accounts and bookkeeping, making sure that everything is in place to keep our clients and the company happy. I love to help however I can – clients can always approach me with questions over the phone or through email.
I am QBE and count myself lucky to have worked with and been trained by some of the best around. I've worked in a range of trades over my career, helping me to understand the needs of different businesses. I also trained as a nurse but found that working with figures was the most rewarding option for me. I couldn't be happier in my role and have been part of the team at Bells since 2013.
Outside of work I enjoy walking my dogs and spending time with family and friends.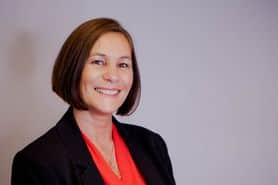 ANNA
Executive Assistant to Joanne Bell
In my role as Executive Assistant to the lovely Joanne Bell, it is my responsibility to make sure all elements of our business run smoothly.  A typical day could see me setting up meetings, making customer service calls, publishing informative bulletins for clients, attending networking events, assessing business opportunities or potential collaborations, supporting the staff with any issues, arranging an office light to be fitted, supplying content for our social media, organising staff events, and keeping the plants alive! These tasks are greatly assisted by coffee in the day and a gin and tonic in the evening… and my colleague's friendly banter of course!
Before I joined Bells my career included being a PA at Barclays Insurance, when I had children I left the corporate world to run my own businesses for 12 years, during which time I met Joanne, the children grew up….and here I am. I have a great team around me who all strive to provide the best customer service possible. Outside of work I enjoy travel, dining out, and cooking for friends and family.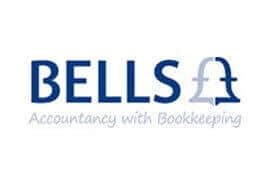 Ben
Bookkeeper Assistant/Trainee
My role at Bells is focused on lending a helping hand to our bookkeepers, sorting out VAT returns, and making sure everything is shipshape for our clients. Oh, and don't get me started on payroll and pensions – they're like my trusted sidekicks, making sure everything runs smoothly. My days are a medley of tasks. Some days, I'm knee-deep in numbers, sorting transactions on software or snapping them with the Dext mobile app. Other times, I'm hustling with payrolls and pensions. And my highlight? That stroll to Sainsbury's for a delightful lunch break!
Staying in Welling, I've found my groove in this warm and hardworking team. Outside the office, you'll catch me cheering on the football field (if I'm not on the injury list!), or just spending time with my friends and family over the weekend.