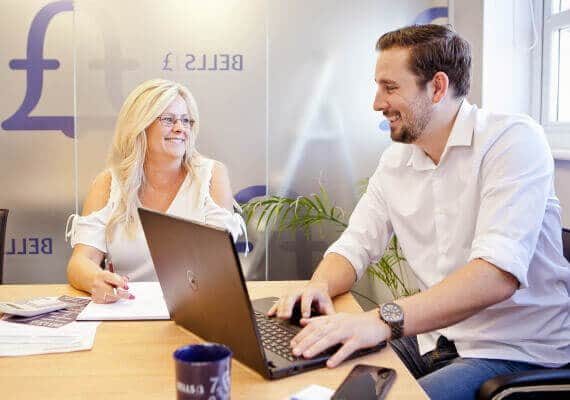 Accounting services in Tonbridge
If your Tonbridge business is in need of the assistance of qualified, chartered professionals, look no further than us here at Bells Accountants. No matter your company size or form, from sole traders to corporate limited companies, you can be sure that yours can benefit from our assisting services. From Dunton Green to Seal Chart, Tonbridge business have bloomed with thanks to our tailored guidance and assistance. Our expert team share combined experience of over 130 years and this has allowed us to gain and build upon our glowing reputation both in and around the Tonbridge area. From bookkeeping and payroll, to VAT and business advice, we are here to help your business grow.
What we can do for your
Tonbridge business as accountants
To run your own business is an achievement in itself, but it is often thought that the duty to manage all figures, paperwork and legal documents is solely down to you. Often, this can result in distractions from your Tonbridge company offerings and produce a decline in your services or clientele. Here at Bells Accountants, we are here to offer you vital assistance, from our qualified accounting services, to bespoke business advice.
We offer the facilities which will allow you the time to focus on broadening your offerings and improving the level of service provided to each client whilst we keep track of the figures and legal documents, a crucial part of our work to ensure that you are ever-aware of your Tonbridge business' current financial position and future projections. We can work almost as a part of your team to ensure we gain the strongest insight into the ways of your business, allowing us to tailor our workings precisely.
Hear from our accounting customers in Tonbridge
Find out what it's like to work with us from the people who know best – our existing clients!

Arrange your
free consultation
Does your Tonbridge business require the assistance of chartered accountants? Get in touch with us to arrange for a free, no obligation consultation to find out how we can help you, no matter the size or sector of your business.
Call us on 020 8468 1087, or send us an email at to arrange for your free consultation. Alternatively, fill out the contact form below and we will get back to you within 24 hours.
Accountancy services we can provide for your
Sevenoaks business
The compelling range of services that we can offer your Tonbridge business are fully comprehensive, allowing you to confidently get back to doing what you do best – managing your company!
Our bookkeeping service enables us to take full control over the vital factor of 'number crunching'. We will ensure that we gather all figures and forms to allow us to create a precise projection of your company's current financial status, as well as your future projections, allowing you to make amends accordingly to how you would like to see your Tonbridge business grow.
We can also offer end-to-end aid with our payroll service, from ensuring all employees are paid correctly, to taking into account maternity and paternity leave, sick pay and any bonuses, remainin compliant with all UK legislations.
We take all possible steps to ensure that your business paperwork and projections are completed to the highest standard with nothing other than precise and reliable figures, time after time. To do this, we utilise the most dependable software technologies, such as Sage, QuickBooks, TAS, VT transaction+, PTP, Iris, Liberty, Xero, Kashflow, Freeagent, Solar, Brightpearl and QuickBooks online.
Take a look at the full list of services that we can offer you and your Tonbridge business.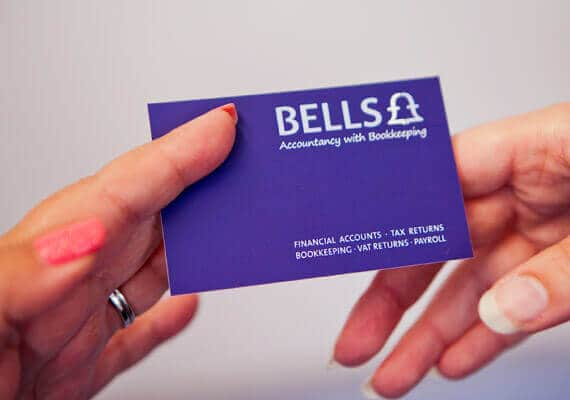 Why choose us as your accountants in Tonbridge?
Our reputation throughout Tonbridge and the surrounding areas has been built with the strong combination of our qualified and knowledgeable team as well as our fully comprehensive services. We take an alternative approach into aiding your business, one which sets us apart from the rest. We utilise personal methods of accounting assistance, allowing us to work almost as a part of your team, gaining insights into the ways in which your Tonbridge business is run and allowing us, therefore, to produce precise projections and offer business advice which really is tailored to you and your company. The level of dedication will never waver from anything less than exceptional, ensuring that your Tonbridge business achieves the highest level of aid from us.
Take a look at our gleaming testimonials by heading over to our reviews page.
Contact us
For professional and effective accounting services for your Tonbridge business, get in touch with a member of our helpful team at Bells Accountants. Give us a call on 020 8468 1087 or email us at where we will be happy to help. Our 130 years of experience can guarantee a successful change in your business' future.