Accounting services in Sidcup
Are you a proud business owner in Sidcup, whether it be as part of your sole trader company, or one of the larger limited companies in the South East? Are you finding out the reality of juggling the necessary factors required to allow your business to thrive? Allow us to take the wheel, letting you fall back into the role of doing what you do best – running your company!
Here at Bells Accountants, we are a close-knit team of chartered accountants, all bearing the skillset required to expand your business and future goals. Combined, we have over 130 years of positive accounting experience, that of which has allowed us to transform the ways of local Sidcup companies from Blackfen Road to The Five Arches. Our services, combined with our unique approach and dedicated team of professionals, have allowed a gleaming reputation to be formed, setting us apart from the rest. For your bookkeeping, personal tax, VAT returns or payroll requests, you can be sure to rely on us.
What we can do for your
Sidcup business as accountants
When it comes to our accounting services, we don't just fill in the boxes and submit your legal documents in time for their deadlines. Our team of experts go above and beyond to supply you and your Sidcup business with personal, tailored advice and assistance. We will work alongside you and your office team, almost as fellow business partners, allowing us a detailed level of insight into the way in which your company operates, allowing us to produce accurate and highly effective prospect projections, assist you with your legal filings and payments and broaden the future for your Sidcup based business.
Hear from our accounting customers in Sidcup
Find out what it's like to work with us from the people who know best – our existing clients!

Arrange your
free consultation
If you feel your Sidcup based business is in need of the personal, bespoke services we have to offer here at Bells Accountants, do not hesitate to get in touch with us. To see how we could help you specifically, we offer an initial consultation with no obligation, all free of charge. To discuss your requirements with us, no matter your business size or sector, give us a call on 020 8468 1087 or email us at . Alternatively, fill out the contact form below and we will get back to you within 24 hours.
Accountancy services we can provide for your
Sidcup business
Maintaining your own Sidcup business' finances is a time-consuming activity, one which may eventually result in a decline in your service quality. Here at Bells Accountants, we are here for you so that that risk becomes unrelated to your company. Allow us to take the pressure off of your shoulders with an effective and professional financial service that both allows your business to expand on your expectations and become financially stable whilst doing so.
From bookkeeping to general and bespoke business advice, we will spend the necessary time ensuring that nothing is missed, allowing room for only precise projections to be produced and accurate goals to be set in line with your business' achievement and financial position. This service will allow you to focus on running your successful Sidcup company, both in the present and thinking about the future, with reliable and achievable plans to bring you further accomplishments.
To partner with our expertise and knowledge in the accounting industry, we utilise only the most dependable and high class software packages, such as Sage, QuickBooks, TAS, VT transaction+, PTP, Iris, Liberty, Xero, Kashflow, Freeagent, Solar, Brightpearl and QuickBooks online.
Take a look at the full list of services that we can offer you and your Sidcup business.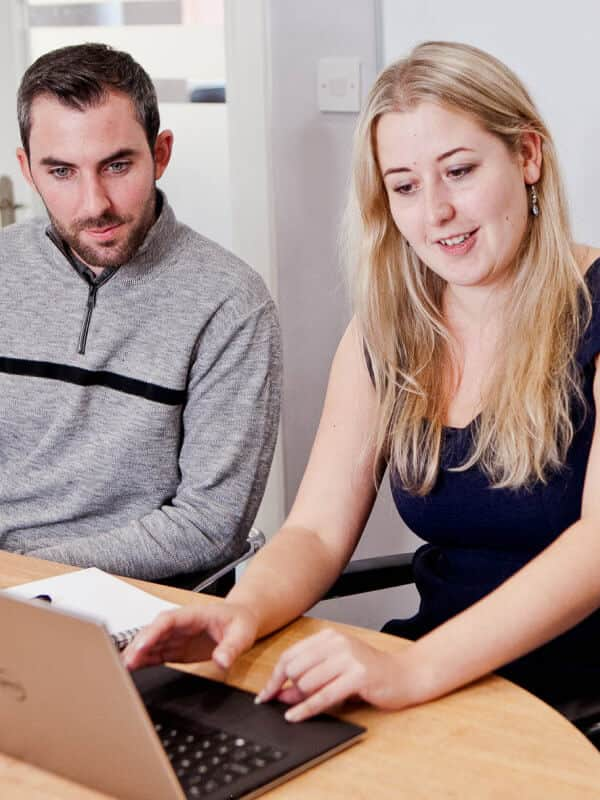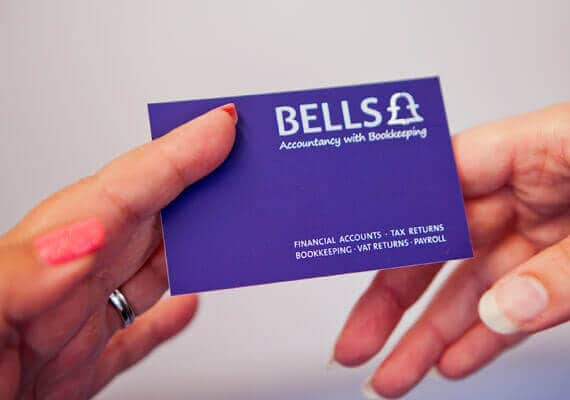 Why choose us as your accountants in Sidcup?
Our reputation is one that you can depend on and one which has been built and maintained by both our services and team. Throughout our wealth of years as Bells Accountants, this has never wavered from anything other than exceptional. Our personal approach to our accounting services drives us apart from the rest whilst allowing each business to excel in their own fields with thanks to our tailored advice and assistance. By working almost as a part of your office team, we will only ever receive the clearest insights into the way in which your Sidcup business operates, leaving us with the ability to produce nothing other than precise and accurate projections, and you with the capability to plan your upcoming business future appropriately. From tax returns and quarterly VAT submissions, to payroll and bookkeeping, you can be sure that our offerings, team and dedication will see your company into rising success.
Take a look at our gleaming testimonials by heading over to our reviews page.
Contact us
For effective accounting services for your Sidcup based business, with a unique personal approach to launch your company further into financial success, get in touch with our friendly team at Bells Accountants by calling 020 8468 1087, or by sending us an email at . Our 130 years of experience can guarantee a successful change in your business' future.