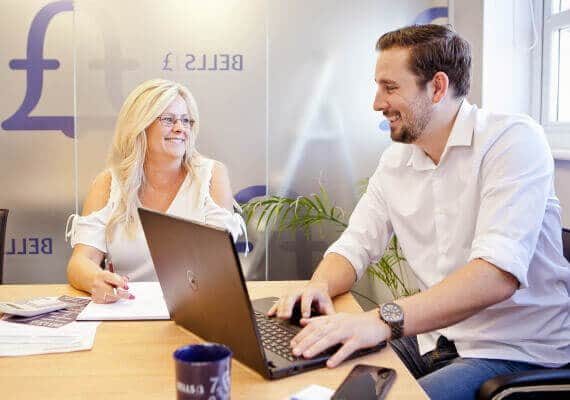 Bookkeeping services in Tonbridge
Here at Bells Accountants, we know just as much as you of the pressures that can come hand-in-hand with business management and bookkeeping. Our team of qualified, professional bookkeepers work to remove this load from you, allowing you to regain the vital time needed to run your Tonbridge business. Combined, we have experience which totals to over 130 years, resulting in our level of assistance benefitting Tonbridge businesses of any size, from sole traders to larger, corporate companies. From Dunton Green to Seal Chart, we have watched businesses financial positions rise, allowing them to move to the next step in their journey and increase upon their service offerings and clientele. If you feel that your Tonbridge business could achieve a broader future from our bookkeeping facilities, from credit control to account management, get in touch with a member of our professional Bells Accountants team, today!
What bookkeeping can we do for your
Tonbridge business
Running your own Tonbridge business requires regular production, maintenance and knowledge of your financial records – the action otherwise known as bookkeeping. Although this is a legal requirement, it has been a proven successful method within our services to accurately predict your financial future. We know that this action can fill up a lot of your time and often it becomes the case that the legal legislations override the desire and drive you once had. With us on your side, you can be sure that this won't occur between you and your Tonbridge business. Our bookkeeping service entails us to take full control of all of the legal work, allowing you time to continue running your successful company with the passion you began with. Working together, you can be confident in the broadening of your future horizons with effective financial support.
Hear from our bookkeeping customers in Tonbridge
Find out what it's like to work with us from the people who know best – our existing clients!

Arrange your
free consultation
The confidence we have in our bookkeeping services allows us to offer an initial consultation, with no obligation to continue further with the process, all free of charge. This is designed to allow you to gain a deeper insight into just how effectively we could help you and your Tonbridge business. To arrange for your free initial consultation, speak with a member of our team by calling 020 8468 1087 or sending an email to . Alternatively, fill out the contact form below and we will get back to you within 24 hours.
The bookkeeping services we can provide for your
Sevenoaks business
As chartered accountants with a speciality in bookkeeping, we are able to provide you and your Tonbridge business with a wealth of tailored, fully comprehensive services. These include, but are not limited to:
The processing of factors such as your business purchases, transaction invoices and expenses.
Collecting and combining your financial information to produce your annual tax return.
Collecting your financial purchases and their VAT costs to submit your quarterly VAT return.
Professional assistance with employee renumeration matters, from sick pay to maternity leave and bonuses.
A member of our professional team will be appointed directly to you for the production of your financial and business accounts.
Credit control and management
Conducting thorough credit checks on both new and existing clients to ensure that you are paid correctly for the services in which you carry out.
Reviewing and reconciling accounts, processing payments and keeping a maintained record of figures.
Take a look at the full list of accounting and bookkeeping services that we can offer you and your Tonbridge business.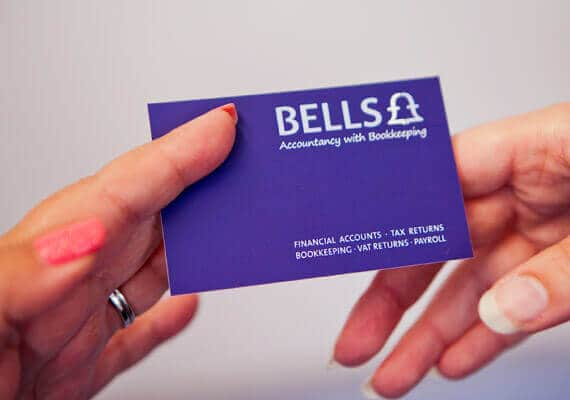 Why choose us for your bookkeeping services in Tonbridge?
Over the years, we have kept our reputation throughout Tonbridge and the surrounding areas at an exceptional high. The services in which we carry out are unique, allowing us to be separated from the rest. We tailor each offering to you and your business, resulting in you receiving advice and aid that fits the processes in which your business carries out daily. You wont ever have to worry about the legal side, as each member of our qualified accounting and bookkeeping team is aware of HMRC's legislations and each taxation law and requirement, meaning that you shall never incur any penalties. We work almost as a business partner alongside you, to gain a profound insight into the daily financial activities taken throughout your Tonbridge business. This will allow us to produce precise projections for your business' future, far more accurate than you may receive elsewhere. Partner this up with our level of expert advice and you can be sure to watch your Tonbridge company excel.
Take a look at our gleaming testimonials by heading over to our reviews page.
Contact us
For efficient bookkeeping support with a personal approach to guide your Tonbridge business to further financial health, or for any questions you may have about any of our services, give a member of our Bells Accountants team a call on 020 8468 1087, or you can email us at . Our 130 years of experience can guarantee a successful change in your business' future.